LA6NCA TOUR PAGE

PHOTOS FROM A LUFTWAFFE SIGNAL UNIT.

---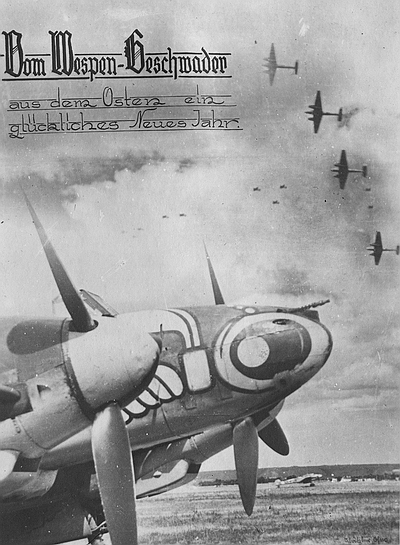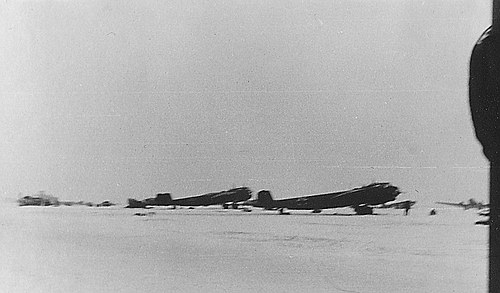 Luftwaffe Field Airfield on the eastern front.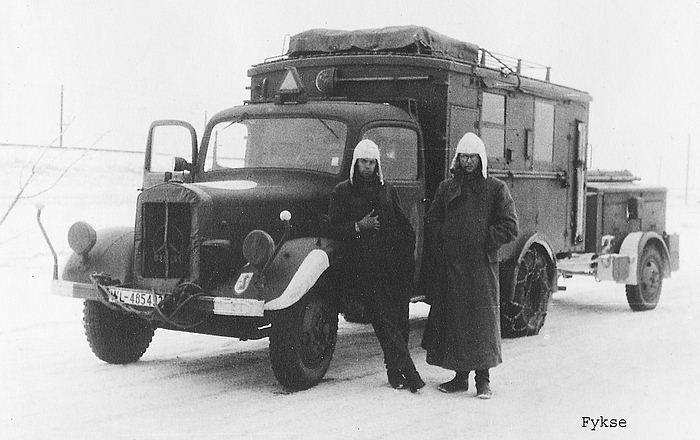 The Signal Unit is moving to a new airfield.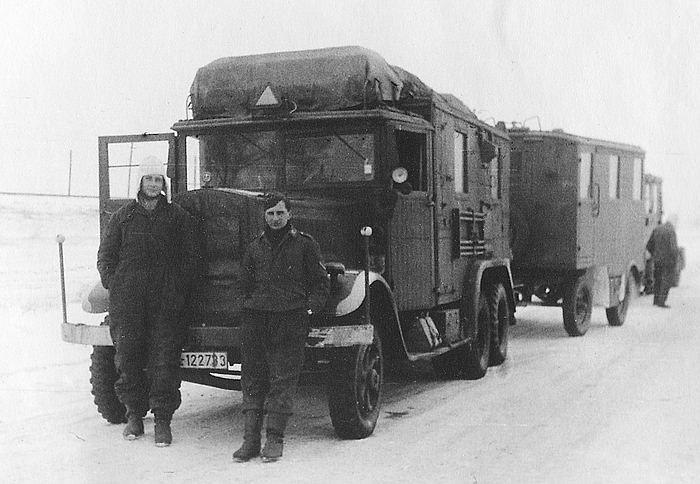 The large transmitter vehicle.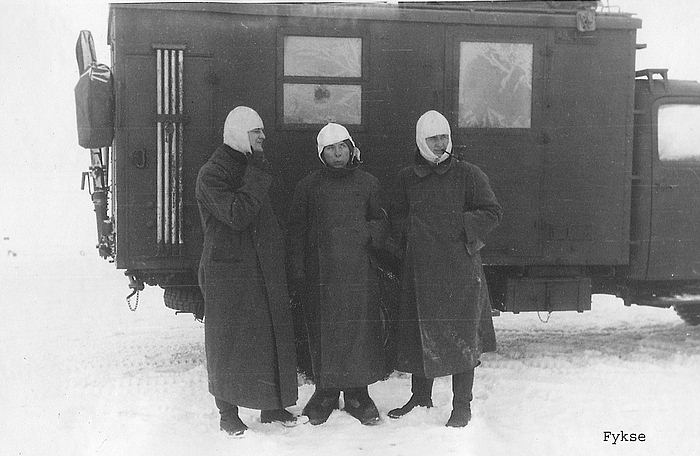 It is important with warm clothes, the temperature is low.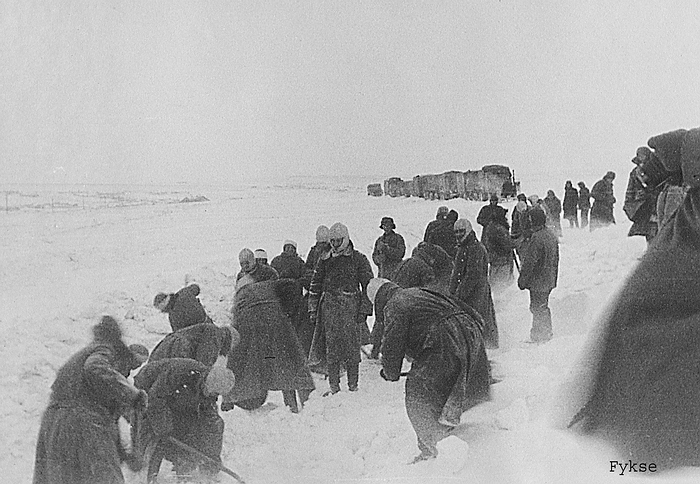 .The roads are in a bad condition, but the radio cars have to get through to a new landing field.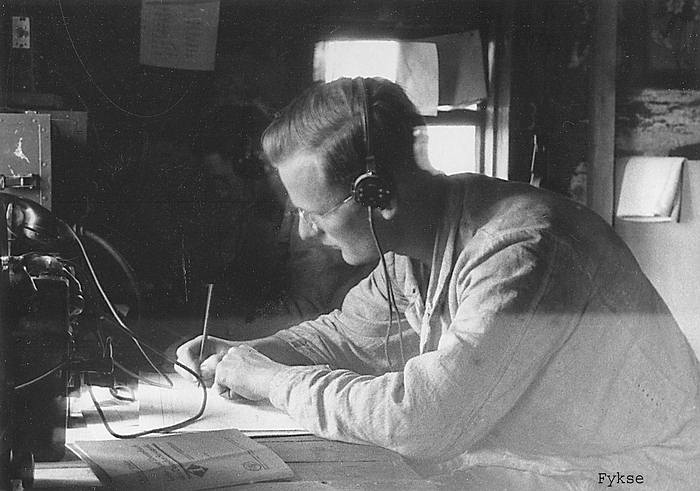 The signal unit have arrived to the new airfield, and are operative.
The signaller in one of the radio vehicle is receiving a message on his radio.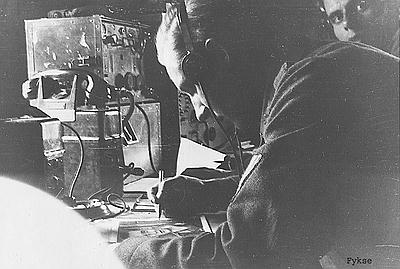 Two of the operating positions.
From the left: FF33 telephone, Torn.E.b receiver, Kw.E.a receiver.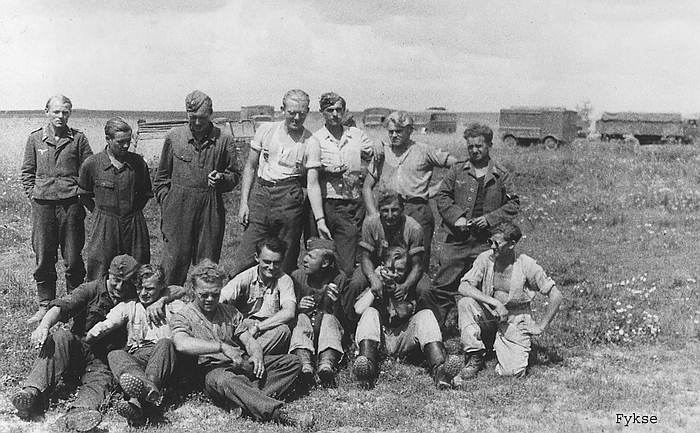 Here are some of the signallers. The radio vehicles can be seen in the background.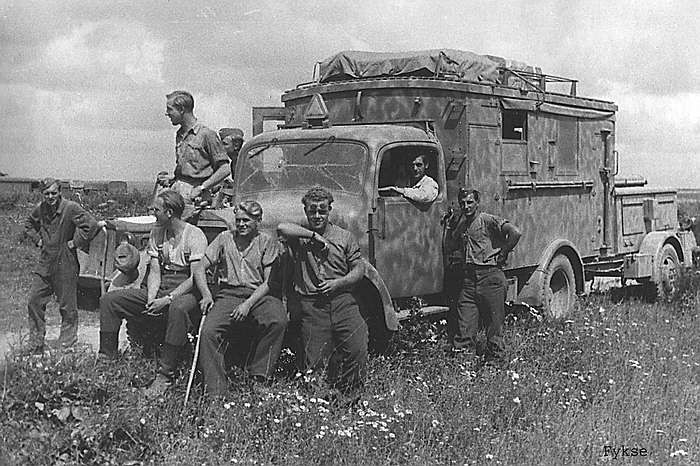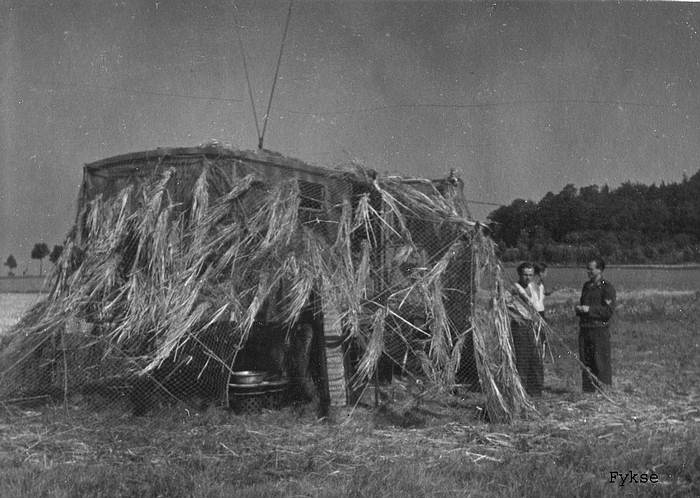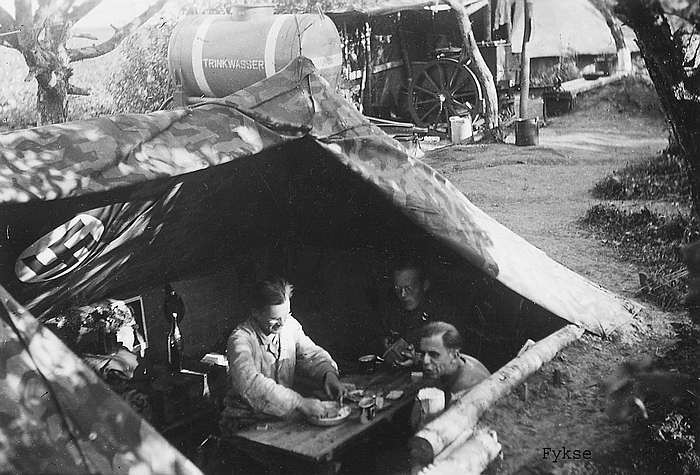 The soldiers are protected from blasts below the ground level.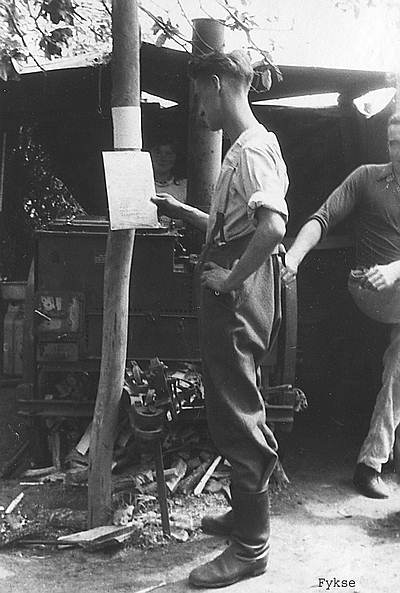 The cook in front of the field kitchen.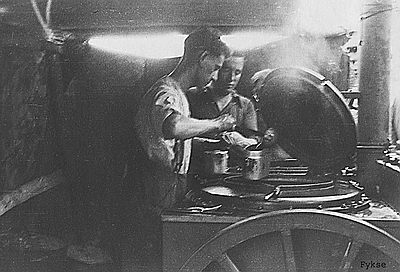 The kitchen. Preparing dinner.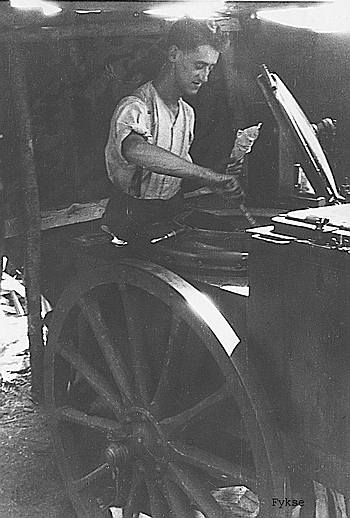 Field kitchen in use.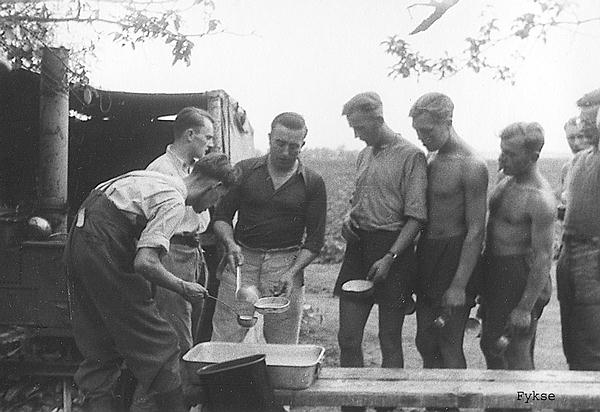 Here are the signallers standing in line for dinner.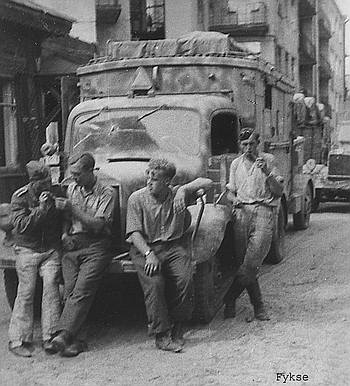 The Luftwaffe signal unit is moving towards a new airfield in the west.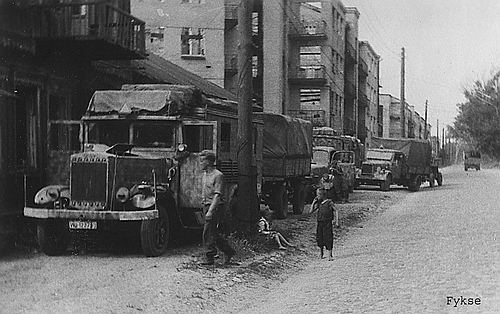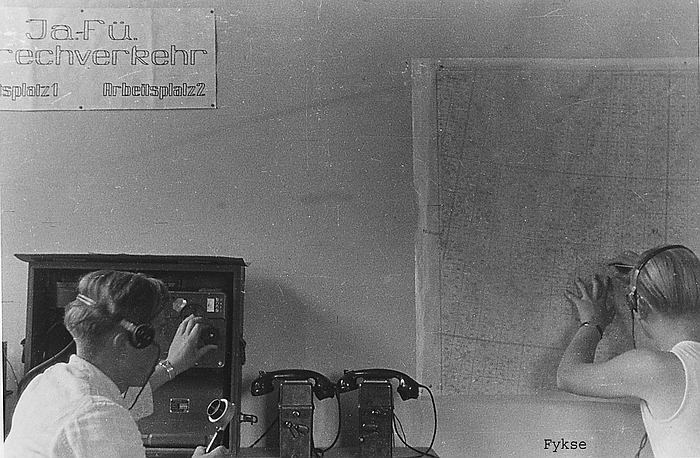 Communication with the aircrafts. The radio is a Fug16 transceiver mounted in a cabinet.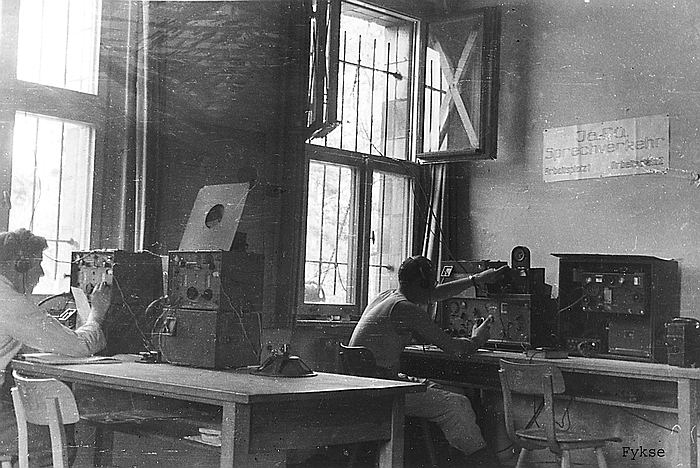 The Luftwaffe squadron receives the new orders here.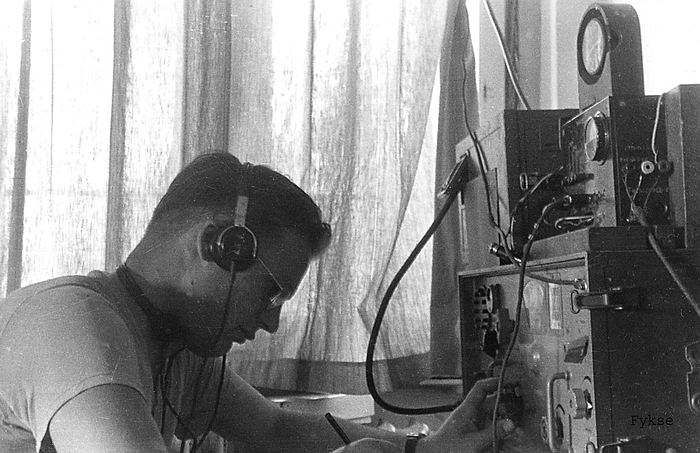 The radio operator uses a Kw.E.as receiver and a remote controlled transmitter placed in a one of the vehicles.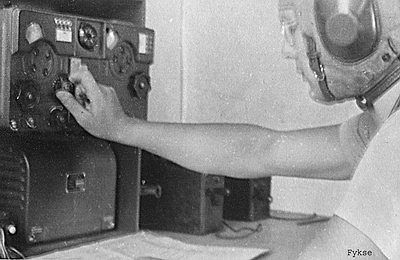 Fug.16 transceiver for communication with the aircrafts.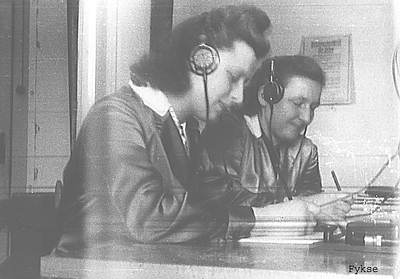 Radio operators.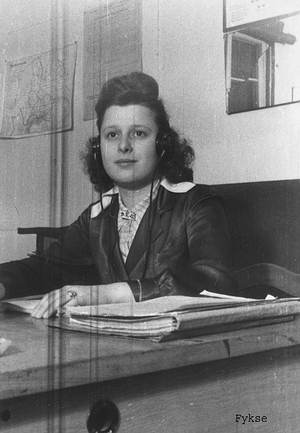 BACK