LA6NCA - PHOTO PAGE

Torn.Fu.b1 PHOTOS
Torn.Fu.b1 – Torn.Fu.c – Torn.Fu.f




---
---
This is pictures from my German Photo Collection.

All pictures/material, unless otherwise stated, are owned or supervised by LA6NCA / FYKSE.
You are not allowed to copy, publish or in any way distribute material from these pages without permission.
This is a portable field transceiver used by the German army.
Frequency range in MHz:
| | | |
| --- | --- | --- |
| Type | Transmitter | Receiver |
| Torn.Fu.b1 | 3.0 – 5.0 | 3.0 – 6.66 |
| Torn.Fu.c | 1.5 – 2.3 | 1.5 – 2.6 |
| Torn.Fu.f | 4.5 – 6.66 | 3.0 – 6.66 |
This transceiver was developed by Lorenz in 1935/36.
Output power is 1 Watt. Modulation is A1 and A3.
Total weight with accessory box is 20 kg.
Tube used is RV2P800 and one RL2P3 in the transmitter.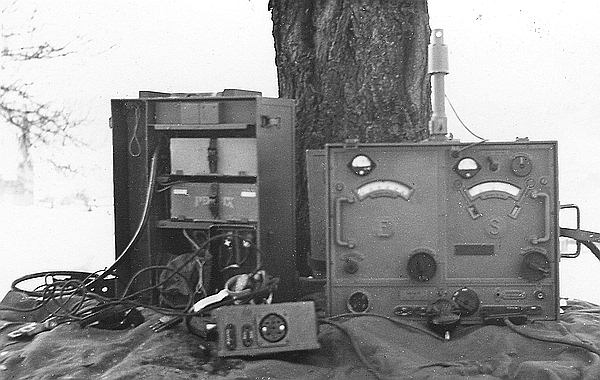 ---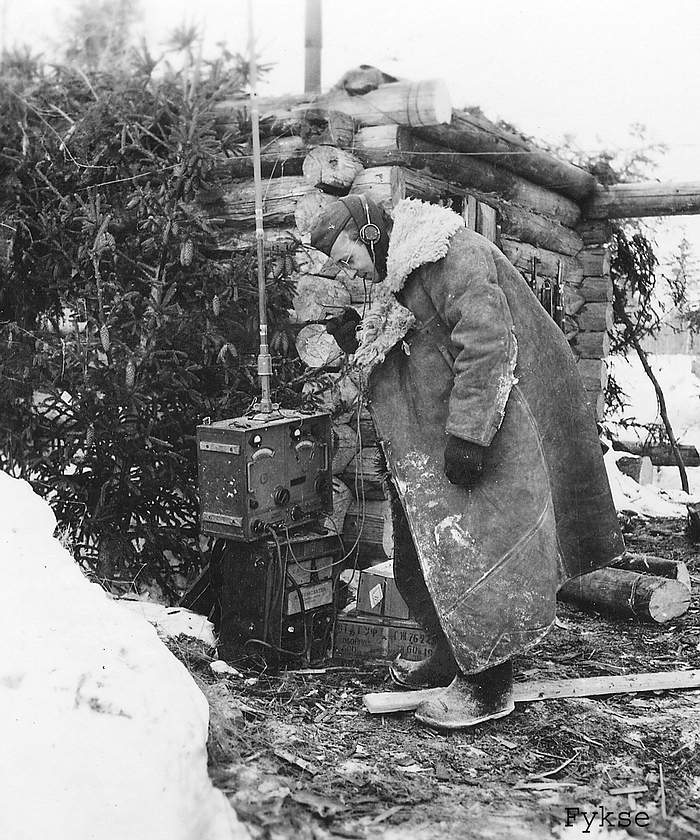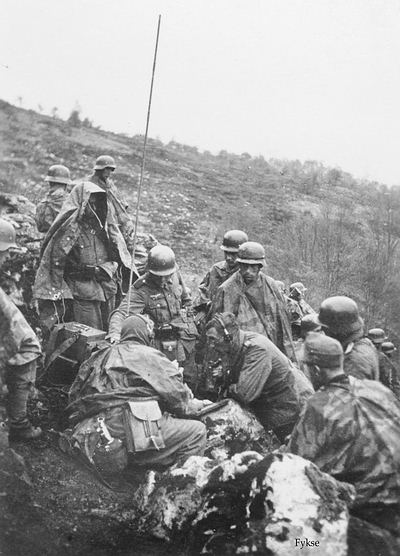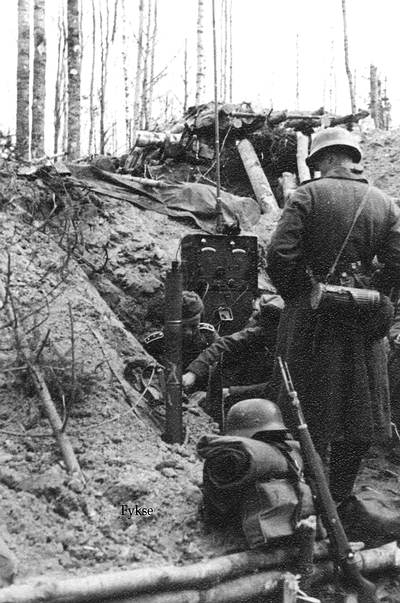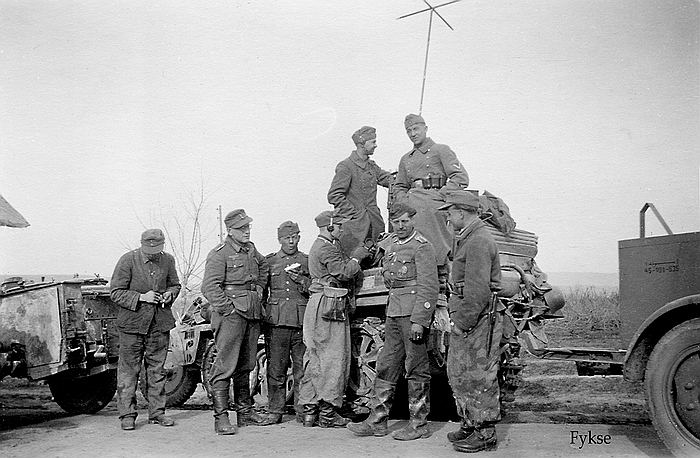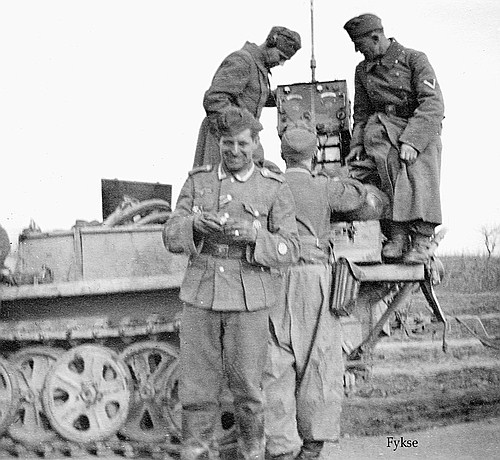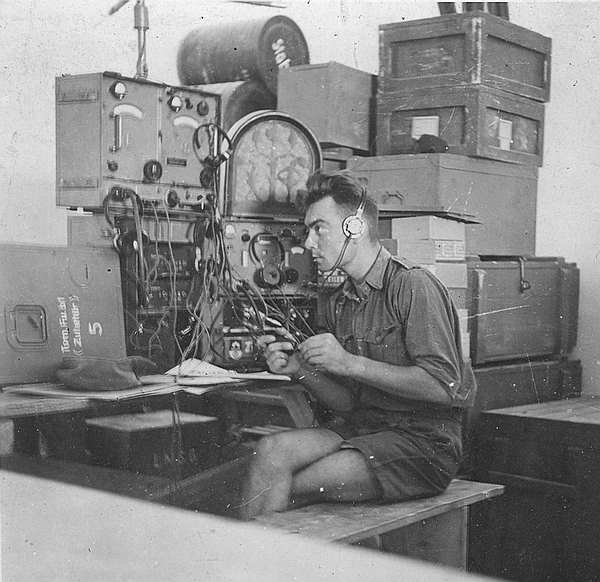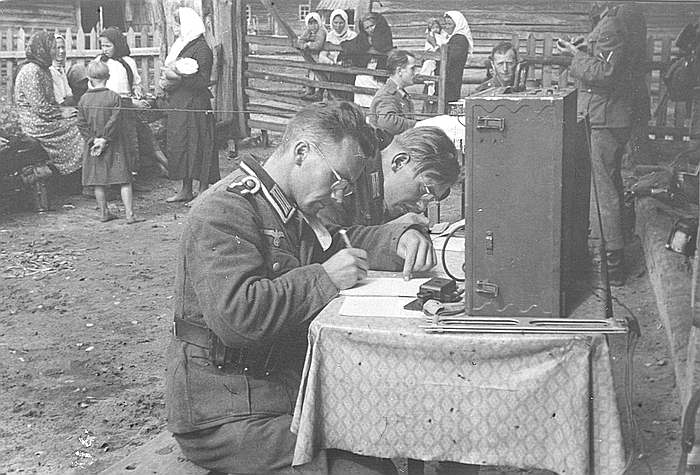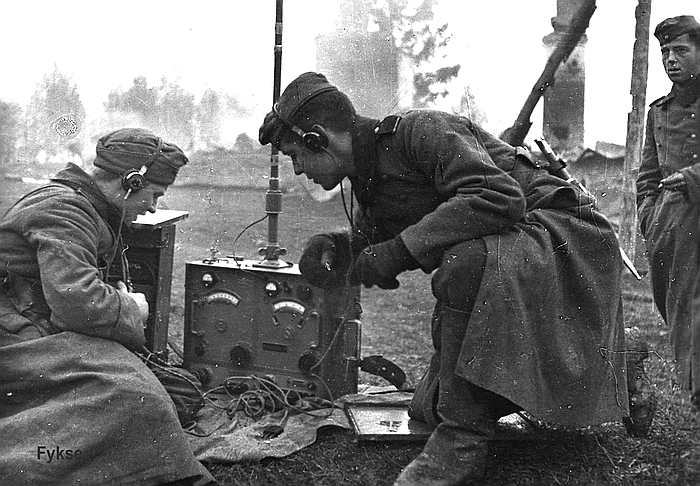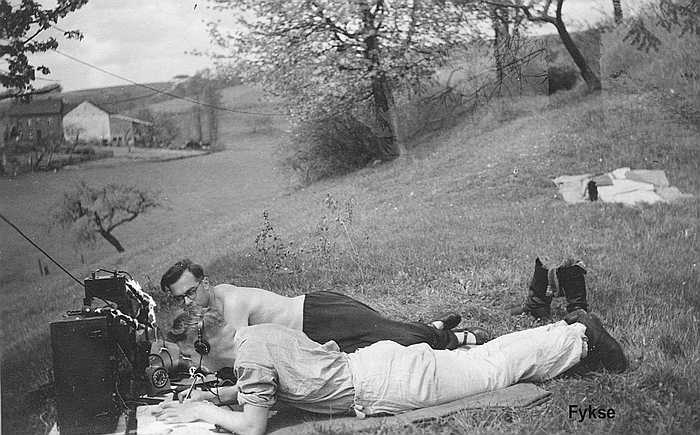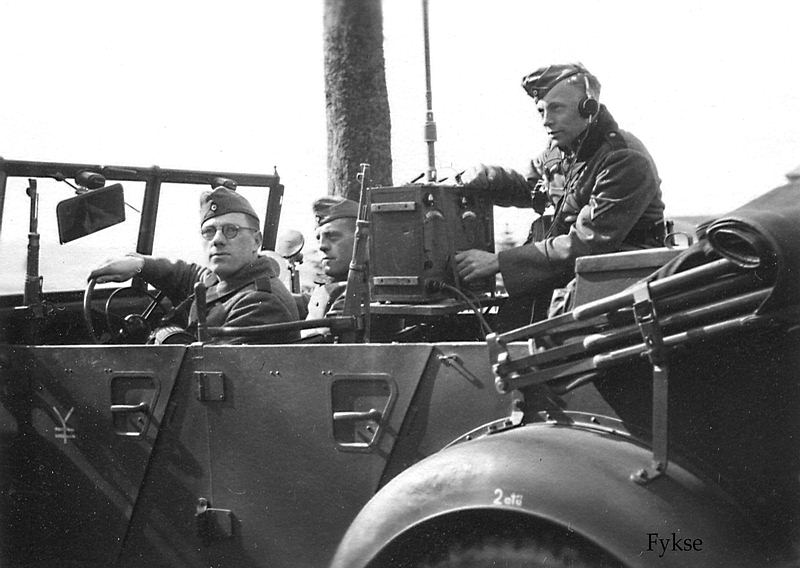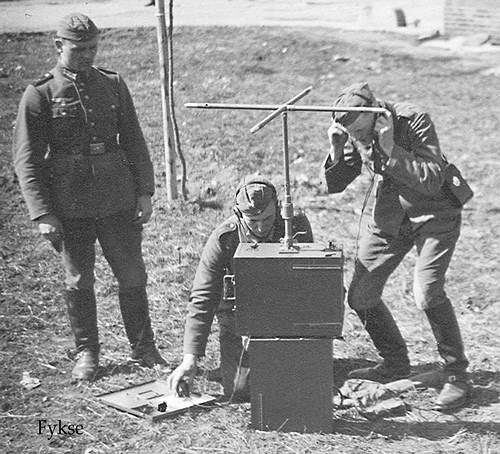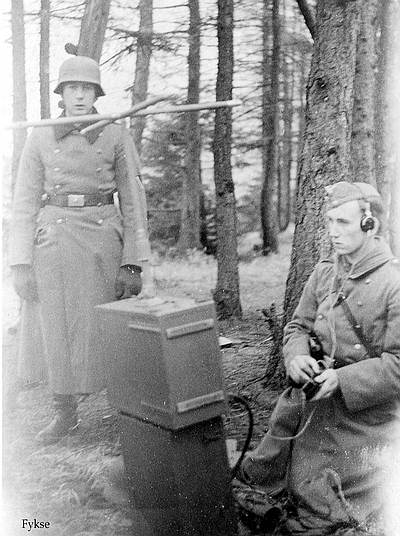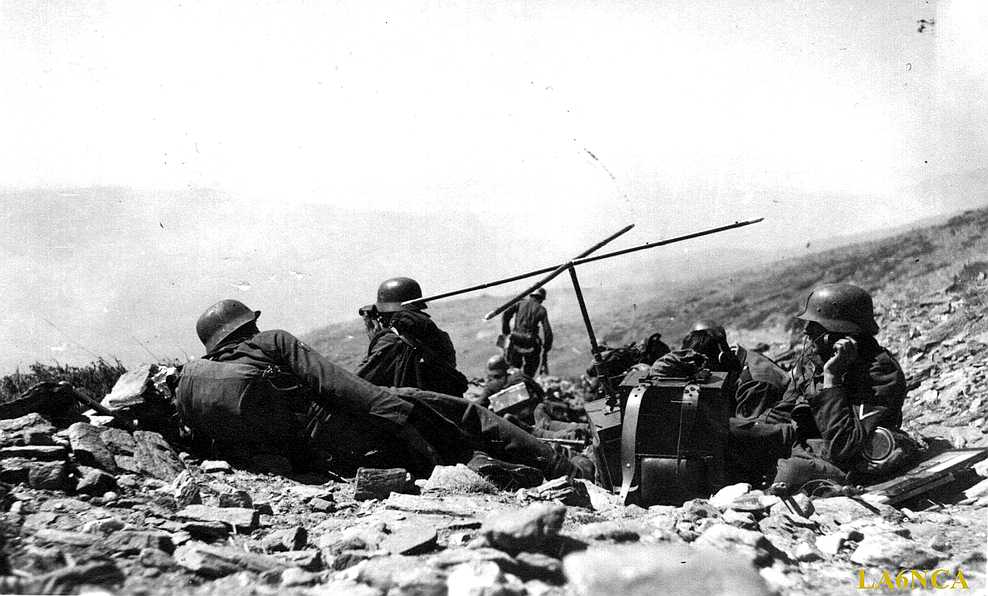 "Angriff !"
"B-stelle mit Funkgerät"
German soldiers from a mountain unit (Gebirgsjägers) have created an OP post with radio.
The German army attacks the enemy down the valley.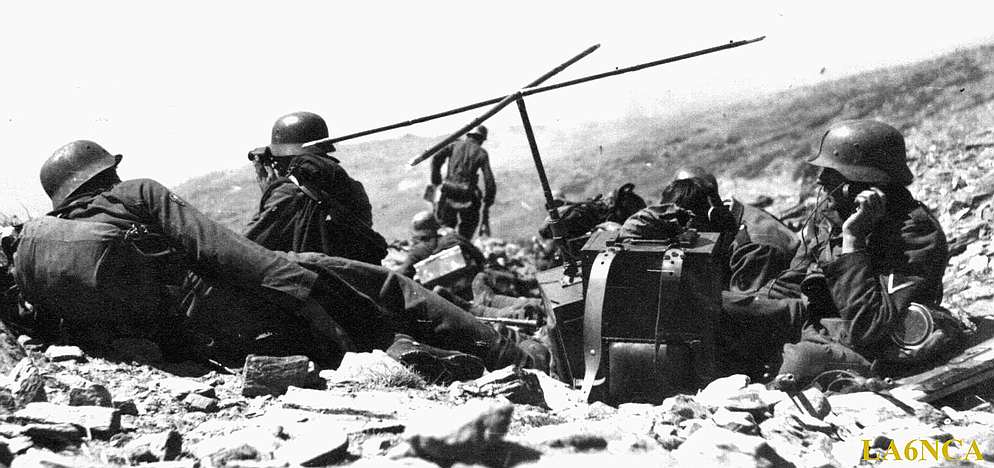 Torn. Fu. b1 with a very short antenna. The radio operators sends observation information down to the army.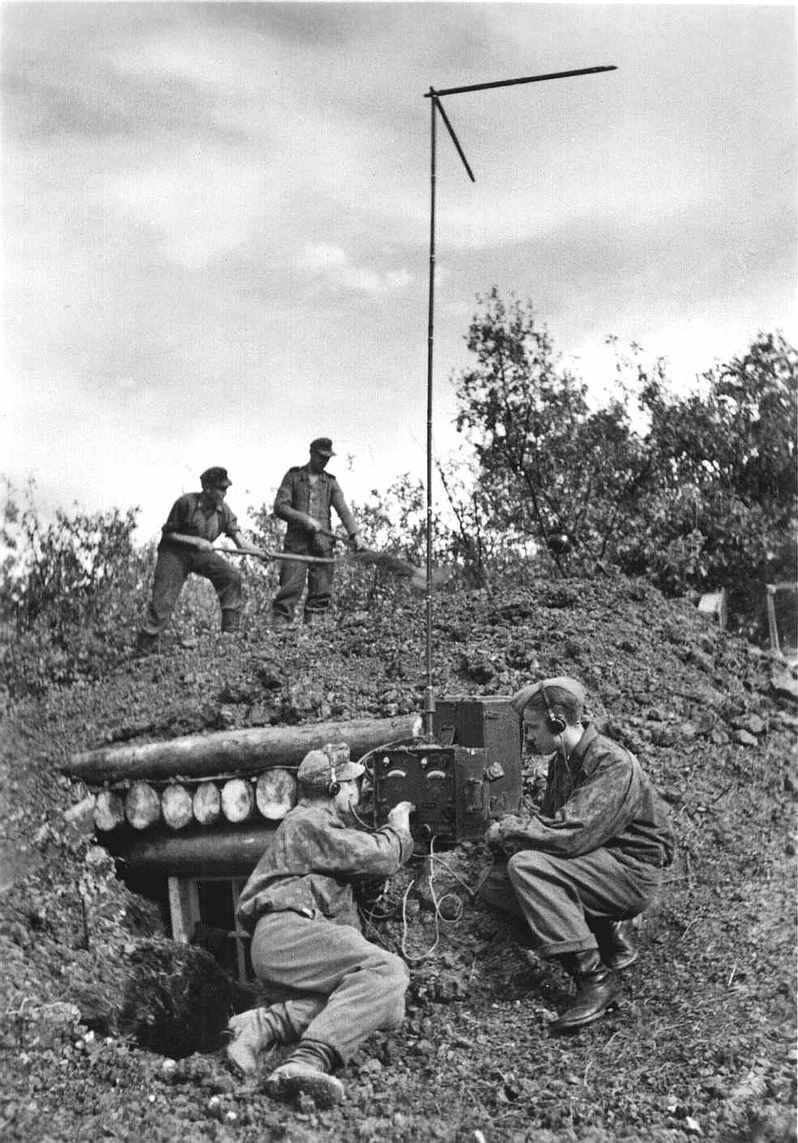 Waffen SS-soldiers tests the radio set while other soldiers is working on the bunker.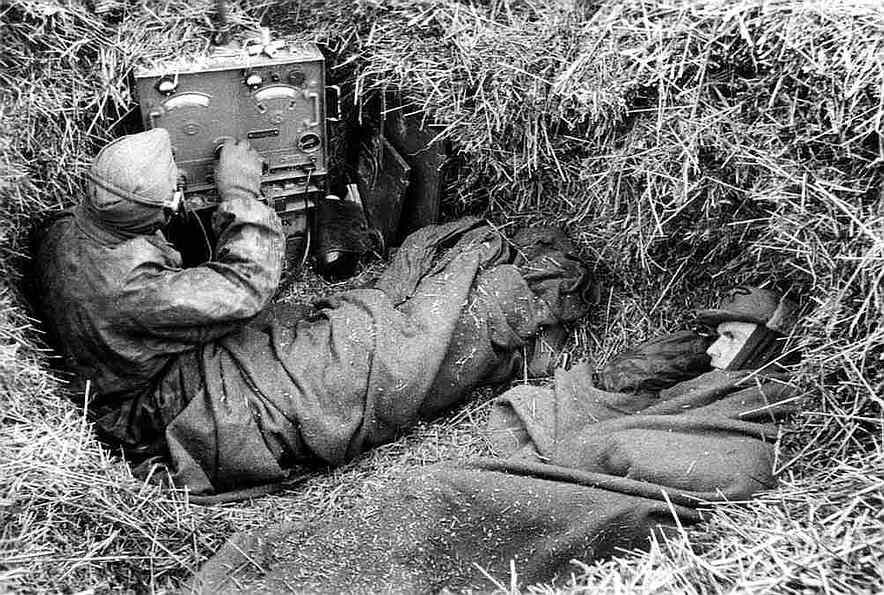 Waffen SS-soldiers on radio duty at the front.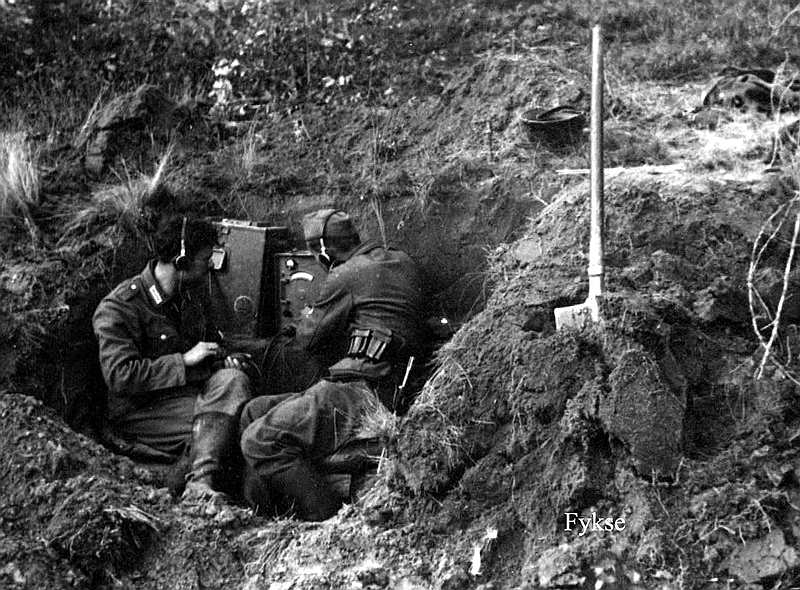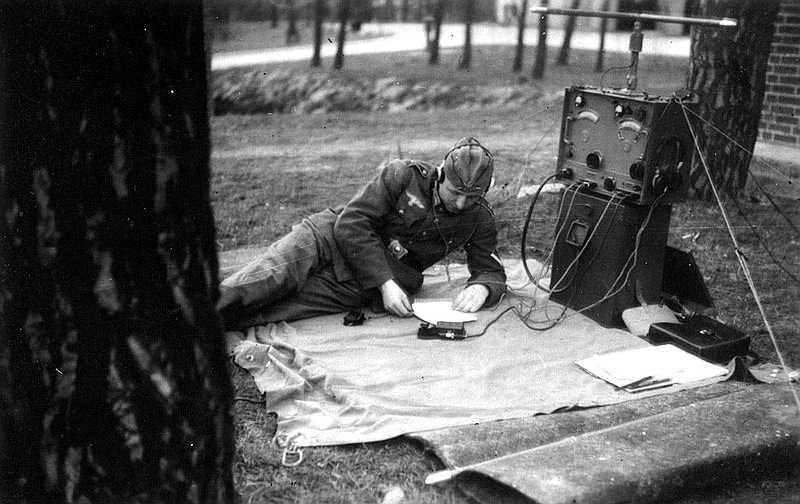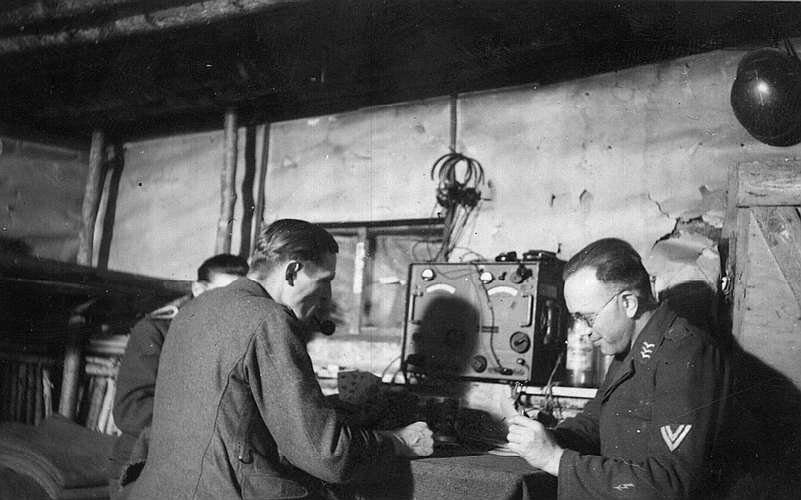 Torn.Fu.b1 in a bunker. The Luftwaffe soldiers takes their time off, playing card.
Note : The soldier on the right has the "Nachrichtenblitz" on his lower left sleeve instead of above his chevron were it normally was worn.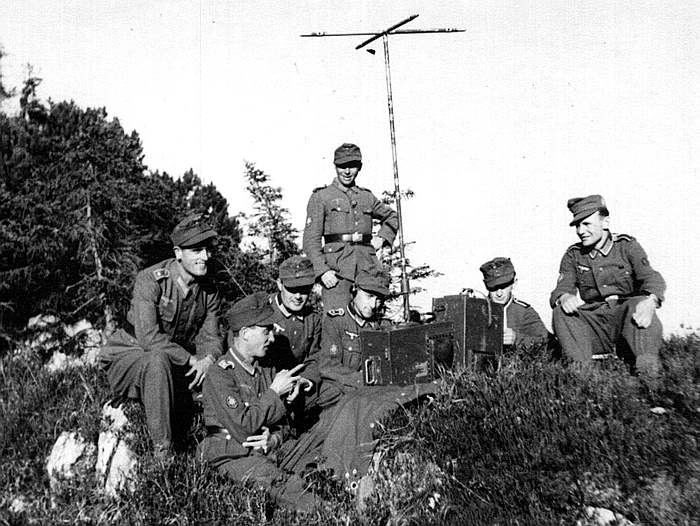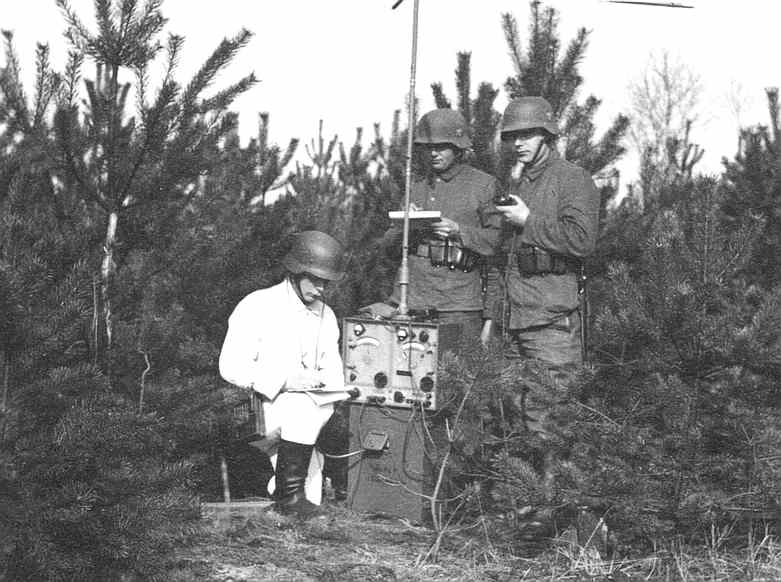 Torn.Fu.b1 in the field. Army personel is wearing the "Drillich-anzug".
This uniform was often used to save the field uniform from dirt and damages.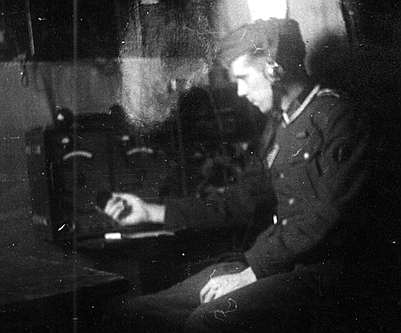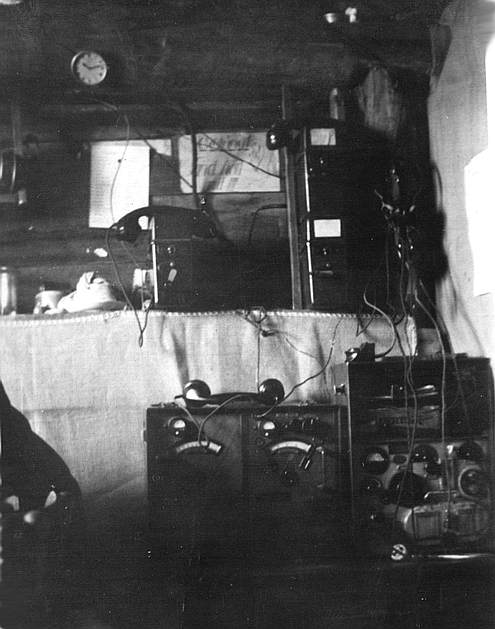 Torn.Fu.b1 and Tornisterempfänger Spez. 445 Bs.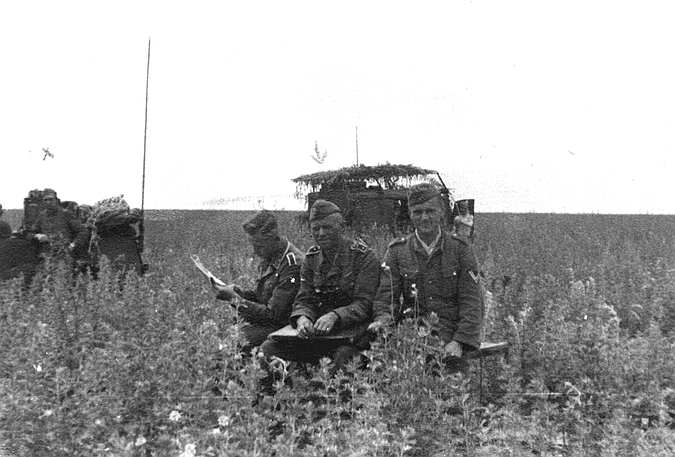 Torn.Fu.B1 mounted in a vehicle with a vertical antenna.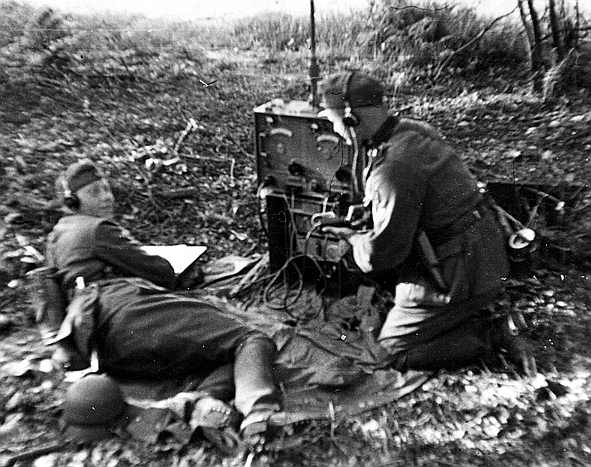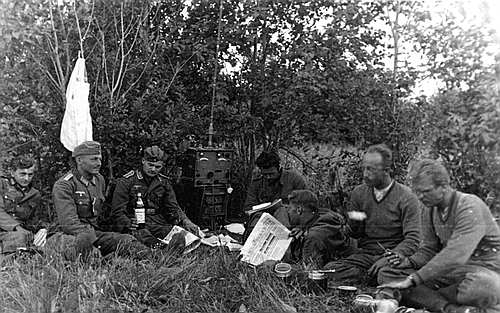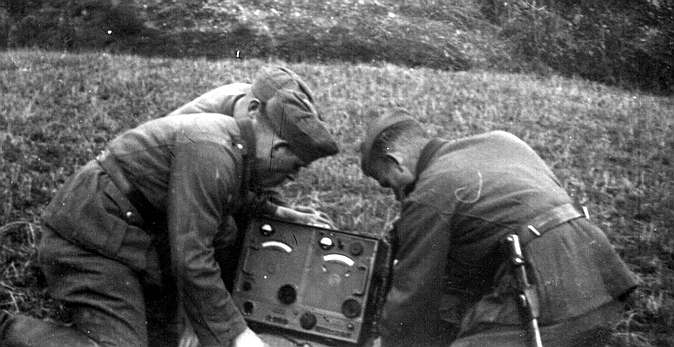 Soldiers working with a Torn.Fu.B1.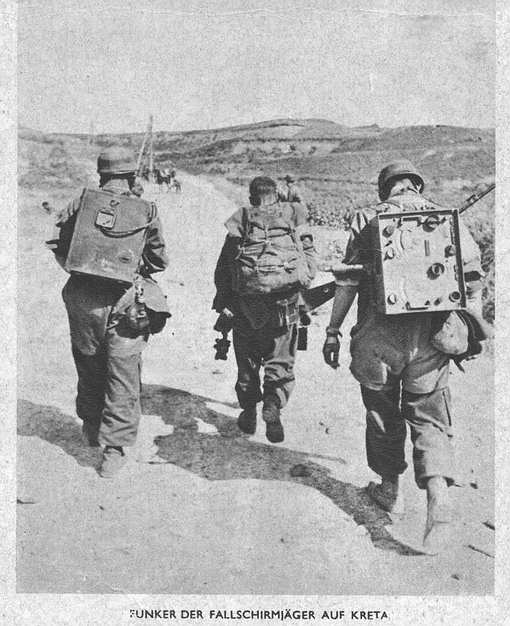 Torn. Fu. b1 in use by German paratroopers during the invasion of Crete 20th. May 1941.
Post-card from Flemming N. B. Melin Christiansen, Norway.

---